News
The Salvation Army and Wagner
During the month of September 2017, Wagner will be donating 2% of online revenue to The Salvation Army for Hurricane Harvey relief.
Our involvement with The Salvation Army goes back many years and is a reflection of our values starting at the top—with Bob Wagner. Here is a brief note from Bob about his history with The Salvation Army: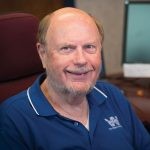 "My first personal involvement with The Salvation Army was in 1973. My wife, Jo, and I were trained as Volunteer Probation Counselors through The Salvation Army in association with the University of Wisconsin.
Our desire was to work with youth who had entered the court system but were provided a second chance under the supervision of volunteers. I was assigned a young man and Jo was assigned a young woman for six months. Once they were deemed stable, we were reassigned to the next person in need.
This continued for several years.
Fast forward—twenty years ago, I was invited to join The Salvation Army Advisory Board of Milwaukee.
When I accepted, I really didn't know much about the history and worldwide impact The Salvation Army provides. After serving on the Board and being involved in many local activities, I am continually humbled by the dedication of "Salvationists", staff and community, and volunteers from around the world.
To call The Salvation Army and "army" is a truth—the organization is managed and run with the efficiency and effectiveness in all that they do.
The Salvation Army's programs are extensive on a local level. Their response to global disasters is immediate and welcome.
The tragedies of those who were in the path of Hurricane Harvey will last for months and years. However, I am comforted in knowing that The Salvation Army is on the ground bringing comfort to those in need for as long as there is a need."
—Bob Wagner
We are pleased to share we have a received a personal commitment which will match the first $10,000 raised. Our goal is to raise upwards of $25,000.
Help us help Texas. Turn that order for Wagner's standard products into a helping hand for Texas.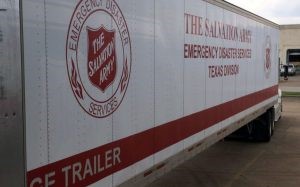 Want to do more? Great!
To support Hurricane Harvey relief:
HelpSalvationArmy.org
Text STORM to 51555
Call 1-800-SALARMY
The Salvation Army began offering assistance to disaster survivors after a major hurricane hit Galveston, TX in September 1900, destroying the coastal city and killing thousands of people. At the request of The Salvation Army's National Commander, Frederick Booth-Tucker, officers (the clergy of The Salvation Army) from across the country moved into the Galveston area to help feed and shelter the thousands of survivors, while also providing much needed emotional and spiritual support.
Since then, The Salvation Army has responded to numerous natural disasters, transportation accidents, civil unrest situations and terrorist attacks. By providing beverages, meals, emotional and spiritual care to first responders and survivors, they strive to bring hope and healing to people who find themselves in the midst of extremely difficult situations.